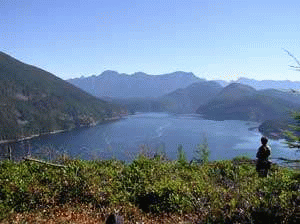 Cortes Island Motel
Hotel
Nestled in a cedar and fir forest between Gunflint and Hague Lake is Cortes Island's only Motel. Ten comfortable and spacious rooms complete with kitchen amenities are available year round. The Cortes Island Motel provides a spacious, relaxing base for your holiday.
The motel is situated on a beautiful spot surrounded by bluffs and forest. Right across the road is K'was Park, one of British Columbia's most highly rated nature trails. You are only 5 minutes from the Pacific Ocean where you can pick oysters at low tide, swim or stroll the beach. Hague Lake Park is also 5 minutes from the motel. A perfect spot to swim, paddle, read or suntan.
You will never run out of adventures on Cortes Island, whether it's fishing, kayaking, sailing or swimming in the pristine lakes surrounded by breathtaking scenic beauty. There are many hikes on the island. From an easy 2 hour walk to full day hikes. Cortes Island is full of wildlife such as Bald Eagles, deer, sea otters, seals and dolphins. You can walk the beaches for hours, finding lots of shells and exploring the tidal pools. Visit the craftstore for local crafts, artists' studios for pottery, paintings & woodcarvings. Cortes Island has it all: ocean scenery, marine wildlife, green rainforests, colourful wildflowers, abundant birds and wildlife.
Please visit Cortes Island Motel Website.
---